How to find the population-weighted centre of local administrative units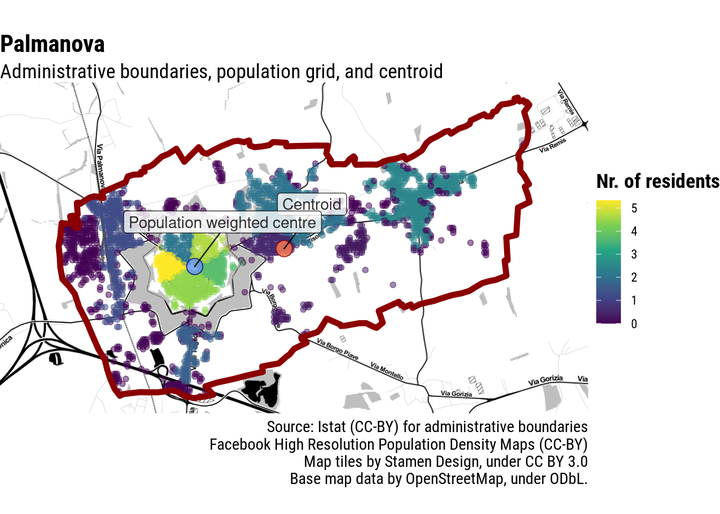 Originally published by EDJNet
Preliminary note: All code for this post is available at this link. Various operations described in these posts were facilitated by a new R package, latlon2map; the package has already a basic vignette, with the title "Removing the boring parts from geocomputation with European data".
For a number of data visualisations and data analysis it is useful to have the coordinates of the centre of a town or municipality. In a lengthy post (in Italian), Andrea Borruso highlighted why this can be useful, pointed at a number of alternative solutions, and to some of their shortcomings. In his case, he needed to determine the starting point of lines used to visualise on a map the number of commuters moving between municipalities.
More recently, my colleague Ornaldo Gjergij needed it to determine which data point to use to report change of temperature since the 1960s in a given municipality based on Copernicus data. In his case, the solution had to be scalable across Europe and offer consistently meaningful results in the vast majority of cases.